Map Unavailable
Date/Time
Date(s) - 10/02/2020
10:30 am
Location
Summit County Job and Family Service Parking lot
1180 S. Main Street
Akron , Ohio 44301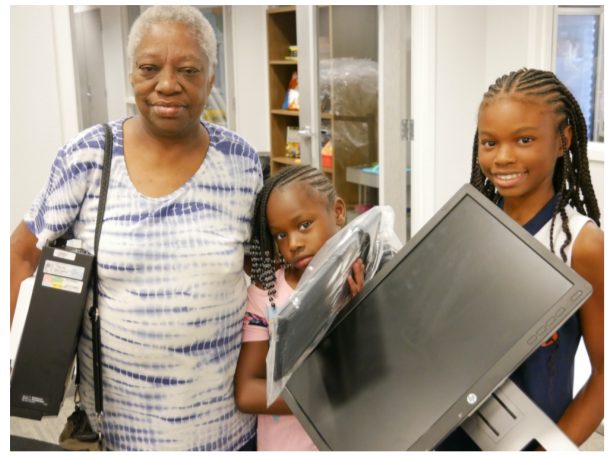 PCs For People Affordable computers and wireless internet
Event Date Friday, October 2nd 10:30 a.m.
Masks must be worn during the pickup. Recipients must remain in their vehicles. Equipment will be placed in the trunk of their car.
All packages must be prepaid prior to pick up. Only desktops are available at this event.
Financial aid is available on a first-come-first-serve basis and is not guaranteed. The maximum financial aid available is $100 or 90% of the package whichever is less. One package per household. Distribution on this date is for households with students enrolled in K-12. Laptops are on a first come first serve basis.
Recipients must be income eligible (under 200% of Federal Poverty). Example: receive SNAP benefits, free or reduced lunch at school, public housing, Medicaid, etc. For more info please see: https://www.pcsforpeople.org/eligibility/
Technology will be distributed at the Summit County Job and Family Service Parking lot located at the Pry Building 1180 S. Main Street Akron, Ohio 44301. You MUST pre-register and pre-pay. You will be given a specific time to arrive. Walk-in appointments will not be available.
Pre-Register and pre-pay to reserve your technology financial aid is available for individuals who cannot afford package costs. Supported by: Summit County Executive, Ilene Shapiro, and Community Development Block Grant Fund. *Financial aid is on a first-come-first-serve basis and not available for all school districts
Register By Phone: 216-777-4441or 330-643-8013 Email: cleveland@pcsforpeople.com or hmiller@summitoh.net Website: www.pcsforpeople.com/ohio
Next Upcoming Event